Online Safety is an important part of keeping children safe at Barby C of E Primary School. We have extensive security measures in place in school, which are monitored both internally and externally, to help safeguard pupils from potential dangers or unsuitable material. Online Safety incidents are recorded and managed. Online Safety is taught to all pupils explaining and demonstrating how to stay safe and behave appropriately online.
We can only be successful in keeping children safe online if we work with parents to ensure the Online Safety message is consistent. It is important that parents speak to their children about how they can keep safe and behave appropriately online.
It's essential to be realistic - banning the internet or technology will not work and it often makes a child less likely to report a problem. Education around safe use is essential both for parents and for our children.
Please take time to read some of the useful online gaming and social media guides listed in the sidebar as well as considering the advice shared through this site.
Consider using the 4D's of Digital Safety at home:
Digital Free Zone – making upstairs a 'screen-free zone' helps you to support and monitor your child's internet usage.
Digital Sunset – set a shut off time for all screens and stick to it.
Digital Role Models – think about the example that you set – how much time you spend on screen, how you use Social Media and how you model the 4D's.
Digital Detox – Can you have days without using a screen? How can you support your child with this?
Digital Resilience
Developing children's Digital Resilience is critical in keeping them safe on line. This means teaching them how to think critically, identify 'fake news', know what to do if they feel uncomfortable about something they find online and to take positive decisions.
In school, we teach the children to think critically, to consider more than one perspective when looking at an issue and to discriminate between fact and opinion. Supporting your child with these important skills at home will help to keep them safe online.
The Vodafone Digital Parenting site's article 'What is Digital Resilience?' gives advice and information that all parents should be aware of. Please click here to find out more:
The NSPCC offer advice and guidance to teachers, pupils and parents through their Speak Out Stay Safe programme.
Click here to find out more.
Websites for more information
Please click on the icon to go to the relevant site:
CEOP (The Child Exploitation and Online Protection Centre) delivers a multi-agency service dedicated to tackling the abuse and exploitation of children in the real and 'e' world. Often it is referred to as an online 999. By clicking on the button, young people and parents can get advice on a range of issues such as viruses, hacking and dealing with bullying online.
Make sure that your child knows how to report a problem, look out for the CEOP Report Abuse symbols.
Childnet gives you lots of advice on how to stay safe online.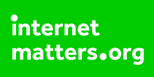 Internet Matters is an online portal designed for parents to access simple, easy and practical advice about online safety for their children, right through from pre-school to teens. It provides tips on protecting children from online grooming, cyberbullying, privacy and identity theft and inappropriate content. Internet Matters is a not-for profit organisation set up by BT, Sky, TalkTalk and Virgin Media.
The "Thinkuknow" website is brought to you by the Child Exploitation and Online Protection (CEOP) centre.
Created by SJL Creations, see more on http://www.sjlcreations.be
Gaming Advice and Support
At Barby C of E Primary School, we work hard to make children aware of how to stay safe when they are working and playing online. We know that this is also an important issue for parents. Below are some websites that offer useful information for parents on how to keep their children safe online.
Created by SJL Creations, see more on http://www.sjlcreations.be
Social Media
The following links provide parents with information regarding social media.
Created by SJL Creations, see more on http://www.sjlcreations.be